Welcome to The Ukulele Society of Great Britain
Our Mission
The Ukulele Society of Great Britain exists to establish and promote an interest in the playing of the ukulele and ukulele banjo in all their various styles and methods of presentation.
Since its formation in 1970, the USGB has worked to actively encourage the development of ukulele skills. We use a number of methods to pursue this objective, some of which are mentioned below. The Society is always looking for new ideas about how it can better promote the ukulele.
Conventions
The Society has two conventions every year, in April and October, which are open to members and non-members. The conventions are held in Digswell, just outside Welwyn Garden City in Hertfordshire, and normally run from 10:30 am to 7:00 pm.
[Conventions]
Ukulele Band of the Year Contest
In 2019, the Society started an annual contest to find the Ukulele Band of the Year. The contest continues in 2020 and is open to all U.K. based local amateur ukulele groups.
Full details can be found at
[Band of the Year]
.
The Syncopator Magazine
Twice a year, the USGB publishes its own magazine called "The Syncopator". This is sent to all members of the Society and includes an eclectic mix of articles, features, reviews and much more.
[The Syncopator]
USGB Recognised Ukulele Exams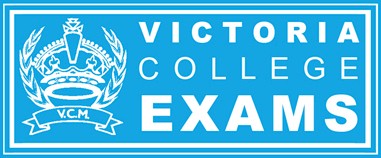 The USGB actively encourages players, particularly young players, to follow a course leading to exams in ukulele playing. We've partnered with The Victoria College of Music to recognise their exams in ukulele and encourage everyone to consider going for these exams.
Details can be found at
[Ukulele Exams]
Social Media
The USGB has its own Facebook page
[FaceBook ]
and Twitter feed
[Twitter ]
in which members (many of them very skilled) post videos and tutorials as well as some interesting discussions, and its own YouTube channel
[YouTube ]
with videos of memorable performances from past USGB Conventions.
Membership
The core of the Society is its membership. To join the Society, go to the Membership page.
[Membership]
News
USGB Ukulele Band of the Year Contest Cancelled (16th July 2020)
Due to the CoronaVirus Lockdown meaning that bands have been unable to get together to rehearse, we have had to take the decision to cancel this year's contest.
Hopefully we will be able to get everything back to normal again next year.
In the meanwhile we would like to thank everyone for their interest in the USGB Ukulele Band of the Year Contest.
Learn to play Bass Ukulele (7th Apr 2020)
We've extended our beginners pages with a page for beginners with bass ukulele. This page is designed to get you started with everything you need to know to get you playing along with your local ukulele group.
Using the information on this page you will quickly learn how (and what) to play against the chords shown in song sheets and make you an invaluable member of your local group.
Find the details
here
.
Spring Convention Cancelled (17th Mar 2020)
Due to the current situation, the committee has decided that we have to cancel the Spring Convention due to be held on 5th April this year.
We apologise to everyone who has been looking forward to the convention but there appears to be little else that we can do to ensure everyone is safe.
The next convention will be the Autumn Convention on 4th October.
New Page for Beginners (7th Mar 2020)
We have added a new page to the web site aimed at providing advice and help to beginners just starting out with the ukulele. The page has links to a free beginner's ukulele course of 26 3-minute videos on YouTube plus advice and other resources that the beginner will find usewful.
Find the details
here
.
USGB Recognised Ukulele Exams (23rd Feb 2020)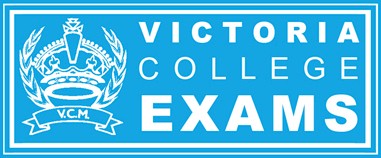 After extensive talks, The USGB has come to an agreement with the Victoria College of Music and Drama to recognise their exams in Ukulele Playing and in Self Accompanied Singing.
Find the details
here
.
USGB Ukulele Band of the Year Contest 2020 (16th Feb 2020)
The USGB is launching the 2020 Ukulele Band of the Year Contest. The main change this year is that there are now two separate categories of entry. One category is for "Performance Bands" and the other is for "Local Groups".
Find the details
here
.
New Chord Finder for your Mobile Phone (1st Feb 2020)
We've produced a Ukulele Chord Finder which is designed to be simple to use and to fill just a single screen on your mobile phone. The Chord Finder offers chords for standard tuned ukes, baritone ukes, and ukes tuned to ADF#B. All chord shapes are also available for lefties.
Find it in the Resources section of the web site, or
here
.
USGB Ukulele Band of the Year Contest Results (8th Nov 2019)
This year the Society started an annual contest to find the top ukulele band in the United Kingdom. The contest was open to all amateur U.K. local groups.
The Winners were:-
1st -
The Kukes
, from Bexhill on Sea, East Sussex
2nd -
Ullalele
, from Otley, West Yorkshire
3rd -
The Doncaster Ukulele Group
, from Doncaster, South Yorkshire
Click
[here]
for details
Change in Membership Year (19 Sept 2019)
Historically, we have had a membership year running from 1st April to 31st March. This meant that people joining halfway through the year would only get six months membership for their money. We have now changed this so that all members will get a full 12 month membership from the date that they join or renew their membership.
News: New Committee Appointments (27 Jul 2019)
Following the demise of our president, Malcolm Atkins, in April, the committee has made the following new appointments:-
Malcolm Marsh moves from his current position as Vice-President to become the new President of the Ukulele Society of Great Britain.
Andy Eastwood moves from his position as Chief Publicity Officer to become the new Vice-President of the Society.
Our congratulations to Malcolm and to Andy.
Additionally, the vacant post of Secretary has been filled by James Spencer who will also retain his responsibilities as editor of The Syncopator and as web master.
Obituary: USGB President Malcolm Atkins (16 April 2019)
It is with great regret that we have to announce that Malcolm Atkins, President of the Ukulele Society of Great Britain, passed away on Monday evening, 15th April.
Malcolm joined the USGB in 1973 and over the years occupied the positions of Secretary, Treasurer, Editor and Chairman, and for many years Vice President to the legendary Billy Uke Scott.
He studied ukulele and Hawaiian steel guitar with jazz guitarist and broadcaster Jack Toogood and always used to say that he played solo ukulele for eight years before he plucked up the courage to add vocals. Malcolm was also a friendly member of the Grand Order of Water Rats, being a committee member in Weston Super Mare for over two years.
Since his retirement as a publican, Malcolm has played with the Ukulele Funhouse Orchestra, entertaining the elderly in a radius of some 50 miles around Bristol.
Thanks, Malcolm, for all your work for the USGB. Rest now in Peace.
USGB Ukulele Band of the Year Contest (6th Feb 2019)
This year the Society is starting an annual contest to find the top ukulele band in the United Kingdom. The contest is open to all amateur local groups and, in 2019, the judges will be:-
[Contest Details]